Read reviews of top home security system providers.
Get an inside look at the companies that keep you safe with genuine reviews.
Explore Customer-rated Brands
Hearing it straight from a customer can open your eyes to what working with a home security provider is like. To gather this feedback, SafeWise experts create polls and forums for customers to voice their opinions. Below, you'll find average reviews about brands that have been reviewed.
How We Help You Review Security Providers
SafeWise security experts have over 20 years of experience researching top home security providers and working in the industry. As an independent review and comparison website, we give our readers the information they need to keep their homes and loved ones safest.
One of the ways we do this is by conducting home security system studies. SafeWise experts interview past and present customers to bring you accurate reviews that are based on real consumer experiences. These reviews contribute to how we rank security companies and whether they achieve a SafeWise endorsement—a certification you can trust.
From home alarm systems, home security cameras, wireless security system reviews, and more, you can use this information to make educated decisions about home security providers.
How We Review Home Security Providers
In order to properly rate and endorse security companies, we analyze and re-analyze three things: customer feedback, equipment and technology, and expert opinions.
Since a positive customer experience is something a great security company should provide, we start there. SafeWise professionals monitor reviews and comments from the "home security pages" to understand exactly what companies offer their customers. Then, we do our own digging into products and technology—paying special attention to innovations. To round out our ratings and endorsements, we rely on the insight that respected third parties like Forbes provide. That allows us to see industry standards and credible recognitions.
By performing this comprehensive analysis, we're able to deliver home security recommendations you can count on.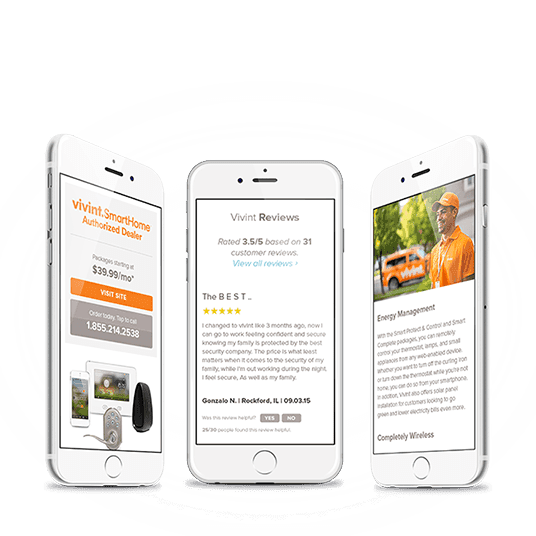 Our Ranking System
When you break down our ranking process, it's clear to see the rigorous standards we uphold. With every home security company rating, we look at:
Provider Features
What a home security company brings to the table as far as security equipment, monitoring capabilities, mobile compatibility, and more.
Outstanding Technology
If companies are up-to-date with technology or leading innovators.
Bang For Your Buck
What customers get for their money and hidden fees or extras that could cost you.
Customer Care
Response times, support hours, and other protocol providers have to better assist
Customer Satisfaction
Reviews, ratings, and comments made by real customers.
Trustworthiness
Industry standards set by credible third parties including awards and endorsements.
Home Security Monitoring Services
These days, home security companies offer all kinds of security-related options, from energy management to home automation to personal emergency response.
Find Your Perfect Home Security System