Review Your Home Security Provider & Enter to Win $250!*
Thanks for reviewing.
You've been entered to win!
Check out our Resource Library for tips and tricks to make the most of your home security.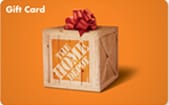 When you review your past or present security provider, you'll instantly be entered to win $250 in spending cash for The Home Depot!
We'll select one winner for every 200 qualified reviews we receive, so your chances of winning are extremely high! Be sure to leave a valid email address so we can contact you if you win.
Meet Our Most Recent Winner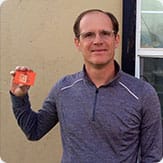 "It was definitely worth it. I'm usually not a big winner of contests, but I enter a few here and there and this one definitely paid off for me!" Todd E. | Spanish Fork, UT
Find Your Perfect Home Security System