We're on a mission to help keep your home and community safe.
Our Comparison Engine Makes Your Decision Easier

Explore our easy-to-use system comparison engine to help you discover the best security system for you, based on the features you want and the lifestyle you lead.
To better inform your buying decision, we've collected hundreds of reviews from actual home security customers. We share these reviews with you so you can see what others think of the top providers in the industry.
See how we determine our rankings or what reviews get published >
Compare Providers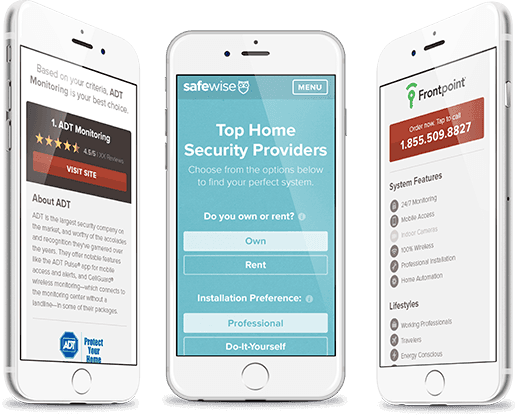 The SafeWise Team
The SafeWise team has a combined 75 years of experience in the home security industry. Meet some of the security agents you might speak with when you call us.
Christopher Reyes
1,558 Customers Served

Andy Neff
2,098 Customers Served

Harley Hancock
1,778 Customers Served

Charles Martinez
2,485 Customers Served

Devin Roundy
706 Customers Served

Corey Alexander
687 Customers Served
Our Resources Help You Prepare and Stay Informed
When it comes to safety, being prepared provides peace of mind. We've gone to great lengths to publish relevant, meaningful resources for you, our readers—arming you with the knowledge you need to safeguard your home and community.
Dig in and make sure you're protecting your home in the best way possible.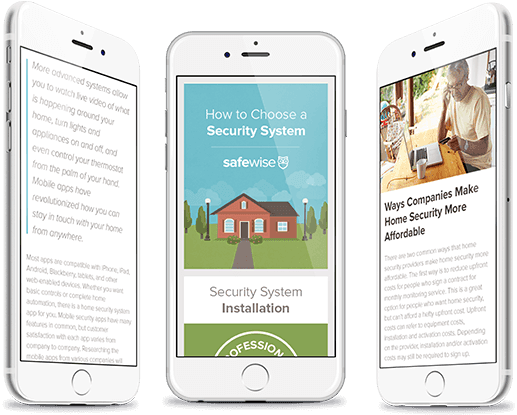 Find the Right Provider for You in
Three Simple Steps
1
Read Reviews
See what real customers are saying about their home security systems.
Go to Reviews
2
Compare Packages
Find exactly what you're looking for in one convenient place.
Start Comparing
3
Call To Schedule
Speak with a security expert and schedule your installation today.
Call 1-855-212-3093