2019 Best Wearable GPS Trackers for Kids Buyers Guide
Parenting comes with a wide range of challenges—but perhaps the toughest one of all is ensuring your kids are safe even when they're out of sight. Fortunately, with wearable GPS trackers for kids, the challenge of parenthood just got a little easier.
Best Overall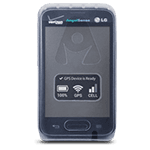 AngelSense Kids GPS Tracker
Frequent updates
Easy two-way talk
Runner Up
Relay Screenless Smartphone
No contracts
One-touch talk
Smart Watch Pick
Verizon GizmoWatch
Simple operation
Automated alerts
As kids grow, they'll want to explore, push boundaries, and make their own rules. Whether your child is on a family outing, at an amusement park, or on a school trip, tracking devices for kids give you one less thing to worry about. And whether your child is starting kindergarten or is in middle school, kids GPS watches and other wearable GPS technology help you keep track of your child's day without being too intrusive—giving you the peace of mind that every parent dreams of. We've compiled a list of the best GPS trackers for kids on the market today, so you can find the right fit for your kid's lifestyle.

Best Kids GPS Trackers of 2019
Product
Pros
Cons
Where to find it
AngelCall 2-way voice
Listen-in
30-second updates
No contracts
Customizable chat
No screens
Not wearable out of the box (need accesory)
Step tracker
2-way communication
GPS boundries
Reward system
Calendar app
Learning activities
Long battery life
Unlimited number of zones
Unlimited GPS tracking
Not wearable
Not available in U.S. or Canada
Affordable price
Simultaneous tracking
Long battery life
Safety zone setup
Frequent location updates
Silent mode
Electronic pet
SOS mode
Easy to use
Risk-free trial
Long battery life
Secure, durable attachments
Affordable
Machine washable
Inconspicuous
Things to Consider in a Kids GPS Tracker
Finding the right GPS tracker for your child can be a challenge. It's helpful to understand what features are most vital to you and what limitations will be a deal breaker. Whether you're looking for a kids GPS watch or a GPS tracking device you can conceal in a pocket, you need to know that the child tracking device will deliver. Here are the top things to consider before deciding on a kids GPS tracker for your family.
Ease of Use
When you're looking at GPS for kids, it's important to make sure that the tracking device is comfortable and easy for your child to use.
Age Range
Many trackers have recommended ages for use. In addition to those guidelines, consider how big the buttons are, how easy it is for little fingers to respond to you or reach out for help, and whether or not they can put it on and take it off on their own. If you're concerned about them removing the tracker, look for one with anti-tamper features.
Battery Life
The best-case scenario is a GPS tracker for kids that holds a charge for a few days. The more high-maintenance a tracker is (requiring daily charging), the more likely you are to leave home without it or end up with a dead battery.
Comfort
You don't have any chance of tracking down your child if they're not wearing the tracker. Make sure the material is flexible and non-irritating to tender skin, as well as adjustable enough to ensure a secure, but comfy fit.
Durability
Because your child will be taking the GPS tracker with them on all their adventures, it needs to be able to withstand a good amount of punishment.
Design
Seek out durable material that can take whatever your kid can dish out. Solid band construction and a protected or shatter-proof face can stand up to roughhousing, sports, and the wear and tear of daily use.
Water Resistance
Kids are always getting their hands dirty, which means they need to wash up regularly. While few GPS devices are totally waterproof, a quality tracking device should be able to handle incidental water and splashing.
Features
Kids GPS watches and trackers come with a wide variety of bells and whistles, so it helps to cut through the razzle-dazzle and identify the features that really keep your child safe.
Geo-fencing
You get extra peace of mind when you can set safety zones and perimeter alerts with a virtual fence. Geo-fencing lets you know your child is where they're supposed to be and warns you if they leave the boundaries you've established.
Range
Whether you simply want to track your child around the neighborhood or keep tabs on them during a cross-country visit to Grandma, you need a GPS tracker that will work for the range and distance you require. Keep in mind that devices that rely only on Bluetooth often have limited range, so these are best for close-proximity tracking.
Alerts and Notifications
Kids GPS tracking devices come with different alert and notification settings. Some update location only every five minutes, and others let you check in every ten seconds. Consider how often you want updates and how much flexibility you need for different circumstances.
Panic Button
If your child is lost or scared, all they have to do is hit the SOS or panic alert button to immediately let you and other emergency contacts know they need help. For children that spend time on their own after school or on the way to extracurricular activities, this feature can make both you and your child feel safer.
Two-Way Communication
Sometimes all you need is the location of your child, but other times you want to be able to talk to them. If communication is important, a GPS wearable with two-way talk can be the perfect safety solution.
Games
One of the best ways to ensure your kid will keep their tracker on is to make it fun to wear. Some GPS devices for kids have games and reward systems to keep youngsters engaged and willing to sport them on a daily basis. Just make sure the games aren't so distracting that it gets them in trouble at school.
Accuracy
A child-tracking device doesn't do any good if it can't accurately tell you where your child is. Look at how well a kids GPS tracker can pinpoint the child's location and if there are any limitations on how often it updates or whether wearing it indoors inhibits accuracy.
Real-Time Tracking
When you need to know where your child is right now, there isn't a moment to spare. If monitoring your child in real time is important, make sure the wearable you choose offers that feature and delivers reliably.
Indoor Use
It can be difficult to get a good read on locations when children are inside a building. Make sure the device you select meets your needs for indoor tracking, especially if your child will be spending a majority of time indoors.
---
Best GPS Trackers for Kids

Being a parent is hard. Being a parent to a child with autism or other disabilities can be even harder. There are many known cases where children with disabilities will wander away, often getting lost. AngelSense was created with one purpose in mind: to help protect these children. Beyond the plethora of tracking capabilities—from safety-zone setup to 30-second updates—AngelSense's Listen-In function lets parents listen to how their child's day is going, ensuring they're not mistreated, neglected, or lost.
Read one mom's full review of the AngelSense Kids GPS Tracker.
Pros
AngelCall 2-Way Voice

You can talk to your child at any time, and they don't need to worry about buttons or clicking on anything to chat.

Listen-in Function

The device lets you listen in on your child's day to hear what's happening around them.

30-Second Updates

See what your child has been up to with diary logs that input data every thirty seconds.
Cons
High Monthly Fees

AngelSense's great features do come at a price. Plans start around $30 and go up from there, depending on whether you pay up front or in installments.
Standout Feature: Made for Kids with Disabilities
AngelSense is the only device on the market for children with autism and other disabilities. Its features go far beyond what traditional GPS trackers can do.
"AngelSense has provided me with the ability to locate my son at any time, even in the densely crowded landscape of New York City. Every day I listen-in to hear his interaction with his teachers and friends at school. Once he's home, we go over the diary together and I show him the Google map pictures of where he's been that day; it's a special time where we talk about his day together." —AngelSense review
If you want the convenience and reassurance of a smartphone without all the distractions, then this is the solution for you—and you can get it for around $50. This innovative take on a kids' smartphone delivers GPS tracking, nationwide coverage, and one-touch communication. But one thing it doesn't have is a screen, so you won't have to police screen time with this nifty device. It also includes customizable channels that let you set up individual or group chats. That means your child can reach Mom, Dad, or the whole family with the touch of one button. And there are a few fun features like a music player and a voice changer with sound effects.
Pros
No Contracts

There are no long-term contracts with the Relay, so you only pay for service as long as you want it.

Customizable Chat

Customized channels make it easy for your child to stay in touch with everyone. If you have more than one child with a Relay, you can set up chats with each of them individually or create a group to call them all in for dinner with the touch of one button.

No Screens

You don't have to worry about screens distracting your kid at school or at home with the Relay. This kids' smartphone is stripped down to include only the most essential elements that deliver the communication and peace of mind you need.
Cons
Not Wearable

One downside is that, like a regular smartphone, the Relay isn't wearable. Your child will have to carry it with them in a pocket or backpack, which means you have to count on them to remember it wherever they go.
Standout Feature: One-Touch Talk
The Relay operates like a walkie talkie. All your child needs to do to connect with you is hit one button. And this feature works between Relay devices or with your smartphone via the Relay phone app.
"The concept behind the hereO watch is certainly one any parent can get behind, and the design and size are ideal for children, unlike other personal GPS locators." —Michael Radon, 2014
Your little ones are the biggest part of your life, but you can't be with them at all times. From daycare to after-school activities, your kids have a life of their own. The GizmoWatch lets your kids stay in touch with you, even when they're off doing their own thing. The simple design and functionality make it easy for younger kids to use, and the automated alerts (if your child leaves your pre-set GPS boundaries) let you relax more when you're not with your little ones.
Pros
Step Tracker

This watch lets you keep an eye on your kiddos and gets them excited about fitness. This GPS tracker makes it easy for kids to set exercise goals, count steps, and schedule reminders for activities like sports or dance lessons.

Two-Way Communication

Your child can call up to ten programmed numbers in case of an emergency, or just to check in. And if you need to get in touch, you can either call or send a text message.

GPS Boundaries

The GizmoWatch makes it easy to know where your child is. In addition to regular GPS tracking, you can set GPS boundaries to keep your kids safe. If they cross a boundary, you'll get an automatic alert. This feature is especially handy i f you've got a wanderer.
Cons
Two-Year Contract

Because this GPS watch comes with the entire Verizon network at your disposal, there's a two-year contract attached. So you'll end up paying for the watch plus a monthly fee for data usage and other services. Be sure that your child will be able to use this watch for the full two years (or pass it down) before you sign up.
Standout Feature: Can Be Used with All Carriers
"The concept behind the hereO watch is certainly one any parent can get behind, and the design and size are ideal for children, unlike other personal GPS locators." —Michael Radon, 2014

Kids love rewards—and now their GPS watch can help you promote good behavior. The AmbyGear Smartwatch does more than track your kids—it keeps them busy throughout the day with fun games and learning activities. Every time your kid does something right, the watch rewards them with positive reinforcement and points. And unlike other tracking devices for kids, this locator lets your kids track you too. This feature can come in handy anytime your child feels panicked or scared.
Pros
Reward System

Your kids can collect points for activities you set up, which they can later exchange for rewards.

Calendar App

Set up reminders for your kid so they're always on time.

Learning Activities

The device comes equipped with a wide range of learning activities that teach kids to be more responsible.
Cons
Distracting

With so many fun things to do on this device, your child might get distracted and lose focus on priorities.
Standout Feature: Parent Tracking
Unlike other kids GPS trackers, AmbyGear lets your kids locate you if they feel worried or unsafe.
"AmbyGear's watch is aimed at children ages three to eleven—when they're too young to have a smartphone of their own, but at an age where they may either wander off, or still need to be in touch with their parents somehow." — TechCrunch review, 2015

Weenect works in over 100 countries; however, it's not available in the US and Canada. But this locator's advanced tracking capabilities grabbed our attention. With a live map, compass, and distance countdown tracking, the Weenect child GPS tracker delivers unmatched location accuracy, which provides strong peace of mind if you're on vacation or live outside the US or Canada. Along with safety zone setup, a panic button, and two-way calling capabilities, this device covers all the must-haves that a kid needs to feel safe. It also comes with a long battery life—up to seven days—so you won't have to worry about the device dying while your kid is away.
Pros
Long Battery Life

Weenect Kids has a longer battery life in comparison to other wearable devices, so you won't have to stress about charging it daily.

Unlimited Number of Zones

You can set up as many safety zones as you need for your child, giving them more freedom and fewer restrictions.

Unlimited GPS Tracking

With this kids GPS tracker, you won't have to worry about distance limits or time spent in real-time mode when locating your child.
Cons
Not Wearable

Because it's not a wearable, your kid will have to remember to pack it in their backpack before starting their day.

Not Available in US or Canada

Unfortunately, Weenect isn't currently available for use in the US or Canada, but it does work in more than 100 countries across the globe.
Standout Feature: Accuracy
With three different types of tracking—map, compass, and radar—you'll be able to locate your kid practically anywhere.
"I can whole-heartedly say any parent wanting to keep tabs on a child who might not quite be ready for a phone, will find an excellent solution in Weenect." —Customer review, 2017

Sometimes the only thing your kid wants to do is jump in the pool—but pools can often lead to accidental drownings. That's where My Buddy Tag comes in. Like many other tracking devices for kids, My Buddy Tag helps you track your child when they're out of sight. But one of the features that makes it stand out is its alert system. When the band is submerged in water for five consecutive seconds, it sends out a notification—helping to keep your kid safe when they're playing in the pool.
Pros
Affordable Price

This safety device is one of the most affordable on the market—you can buy it for about $40.

Simultaneous Tracking

If you have several children, you can track them simultaneously and identify each tag by name using the application.

Long Battery Life

The lithium battery is designed to last a full year.
Cons
Limited Range

The range for the device is forty feet indoors, and 80–120 feet outdoors.
Standout Feature: Waterproof
The My Buddy Tag is waterproof, which is a huge advantage when your kids are playing in the pool or at the beach.
Willie Wu, creator of My Buddy Tag, had this to say: "My Buddy Tag helps prevent accidental drowning. There is no other device out there can also alert you when your child accidentally falls into a pool or lake."

As a parent, you do your best to keep your children safe, but you can't anticipate everything. Sometimes the unexpected happens—and child GPS trackers like Amber Alert can help reduce the chances of worrisome scenarios. With impressive features like location tracking, alerts, and speed detection, the Amber Alert GPS locator helps you keep tabs on your child's whereabouts at all times. It even taps into the National Sex Offender Database to show whether your child is within 500 feet of a sex offender, so you can potentially prevent a crime before it takes place.
art
Pros
Safety Zone Setup

You can program up to twenty safe zones to monitor your child's whereabouts.

Frequent Location Updates

This tracker updates your child's location every five minutes, which is often enough to know what's going on, but not so frequent that it causes the battery to run low.

Silent Mode

You can place the device in silent mode to prevent distractions when your kid is at school or asleep.
Cons
Expensive

The Amber Alert GPS Locator is one of the most expensive devices on our list. An activation fee and a monthly subscription are also required.
Standout Feature: Sex Offender Detection
Amber Alert GPS is the only device that alerts you if your child is close to a registered sex offender.
"Given that our society has changed so much, with dual working parents and the emphasis on child safety, we hope to bring a little peace of mind to parents and a little bit of freedom to youngsters who are too young for a cell phone." —Mary Anne Keegan, CMO of Amber Alert GPS

Nothing is more reassuring to a lost child than seeing their parent's face. And the dokiWatch is the first smartwatch for kids to make that possible. The built-in camera and integrated video calling capabilities make it easy for parents to see their children, no matter the distance. Your kids will also appreciate the virtual pet, which grows in strength the more active and healthy your kids are throughout the day.
Pros
Electronic Pet

Doki is a virtual pet—think Tamagotchi—that makes fitness fun by tracking steps, distance, and calories.

SOS Mode

Once your child activates the SOS mode, the watch will send emergency notifications, recordings of your child's surroundings, and location status updates to the entire contact list.

Easy to Use

With three simple steps, the device is ready to use: insert the SIM card, download the app, scan the QR code—and start tracking.
Cons
Add Friends Feature

If your child is friends with another dokiWatch user, they can connect through the device. And although you can monitor their friends list, it can be a troublesome thought that someone you're not familiar with has access to your child.
Standout Feature: Video Calling
If your child is in trouble, seeing your face will reassure them, while also helping you assess the severity of a situation.
"We recently backed a Kickstarter project called dokiWatch that offered all the things we were looking for in a safe tracker, phone plus one-button SOS, a kids fitness tracker, and more…very excited about all the features the watch offers." —Customer review, 2016
Designed by a father who had a scare when he lost track of his young son at a local park, this is the one of the smallest child location trackers we've seen. The Jiobit is lightweight and about the size of a AA battery—making it easy for little ones to wear all day. And the secure attachments aren't easy to remove, so it can stand up to even the most fidgety kiddo. The long battery life (up to three weeks with limited usage) is another perk that makes it easy to stay on top of your child's location. But there's no way to call or listen in with the Jiobit, so if two-way communication is a must-have, this device won't fit the bill.
Pros
Risk-Free Trial

Jiobit offers a risk-free, 30-day trial, so you can find out if this device works for you and your kids before committing. And if you do decide to keep it, Jiobit offers no-contract options on monthly service.

Long Battery Life

Depending on the age and activity level of your child, the Jiobit can go up to three weeks without charging. But even with daily use on vacation or at school, the battery can last up to seven days. This means you don't have to worry about charging it daily, which gives you one less thing to worry about before bed every night.

Secure, Durable Attachments

Jiobit offers a number of attachment options to help you find the best fit for your child. You can choose from a built-in loop, waistband clip, secure loop, strap clip, or an outer sleeve attachment. Depending on your child's preference and activities, this gives you plenty of options to ensure that the device stays put (and doesn't bother your little one).
Cons
No Voice Communication

While the Jiobit offers accurate GPS tracking, it doesn't provide any way to communicate with your child. There's no speaker, so your child can't call for help and you can't listen in to make sure they're okay.
Standout Feature: Self-Learning
One of the coolest things about the Jiobit is its learning technology. The device will learn your child's routines, routes, and regular locations. That means you don't have to program your kid's habits into the device—it will learn them on its own. It also means that it will know when to alert you to a change in routine.
This wearable child tracker is one of the most unique we've seen—and it's so discreet that your kids (and any suspicious characters) won't be tempted to tamper with it. The B'zT Patch can be added to any item of clothing or backpack to give you extra eyes on kids that like to wander. It's ideal for outings to amusement parks, the beach, or the grocery store. The patch uses a proximity-based Bluetooth chip that can withstand a turn in the washer and a tumble in the dryer. When your kiddo wanders out of range, you get an alarm that lets you know instantly.
Pros
Affordable

Because it's not a smartphone or a smartwatch, the B'zT Patch comes with a cheap price tag. You can pick up one patch for around $25, which makes it affordable for families that need to protect multiple children. The app lets you register up to five kids, and you can track them all at the same time.

Machine-Washable

You can attach the patch and forget about it. It's designed to withstand the rigors of regular washes. And the battery should last up to 10 months—but the lifespan can vary depending on how often it's worn and the number of washes.

Inconspicuous

This is the sneakiest of all the child trackers we've seen. It doesn't look like other wearables, so it hides in plain sight. This provides the extra comfort of knowing that the device would likely go unnoticed in an attempted abduction, so the bad folks couldn't disable it.
Cons
Limited Range

The B'zT Patch uses Bluetooth instead of GPS, so that limits the tracking range. The company claims that it works up to 130 feet, but walls and other obstructions can interfere with that range. And each patch can only be paired to one phone at a time, so if you want to hand off tracking to another caregiver, you need to disconnect your phone and then have them connect using their device.
Standout Feature: Fun Designs
Your kids will be excited to pick out their favorite patch design, which should help you avoid fights when it's time to wear patch-adorned clothing. Patches come in a number of brightly-colored patterns that feature outer space themes and animals.
There's a lot that goes into being a parent. From making sure your kids are getting good grades and being polite to
keeping them safe
—it's arguably the toughest job in the world. Kids GPS trackers give you the added peace of mind that you'll always have access to your kids' whereabouts—anywhere, anytime. And while we hope you never have to use them in an emergency, they're an added layer of protection in case you do.
Find Your Perfect Home Security System