How to Choose a Home Security System
Find a home security alarm system that will fit your needs—now and in the future.
Find the Right Home Alarm System
Deciding among different types of alarm systems can be a daunting task. There are a lot of home alarm companies out there—and the industry continues to grow. So, to save you the headache and time, we did the research into what to consider when choosing an alarm system.
Considerations for Selecting a Home security System
Types of home alarm monitoring
Professional vs. DIY alarm installation
Technology and home automation capabilities
Customer experience and support
Home security system packages
Security system costs
Choosing a reputable brand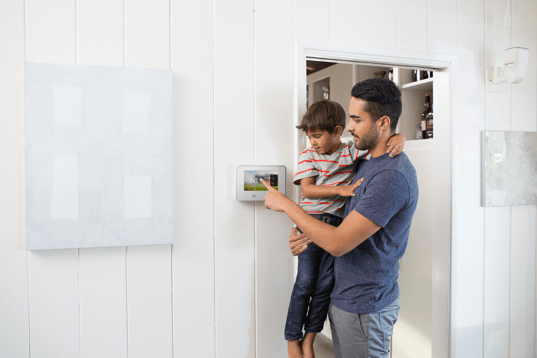 Our Top 3 Recommendations
If you already know what you're looking for in a security system, check out our top three recommendations.
What to Consider When Choosing a Home Alarm System
Monitoring: Landline, Cellular, or Broadband
Monitoring is at the heart of every alarm system. It keeps you safe in case of an emergency and ensures that your home is always protected. But not all monitoring connections are created equal. There are three types of security monitoring methods you'll want to consider:
landline, broadband, and cellular.
Some monitoring methods are more susceptible to tampering, so you'll want to factor that into your decision. Another thing to think about is your location: if you live in a rural area without cell coverage, a landline might be your only option. And if you plan on adding home automation features, you'll need a broadband or cellular connection. Let's take a closer look at the three types of security monitoring options.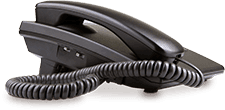 Landline
Landline monitoring uses a phone line to communicate with the monitoring center when an alarm is triggered. For a long time, this was the only method for monitoring your home, but it's outdated by today's security standards because it's not as secure as newer methods. On the upside, it's the cheapest option if you're looking for a basic security package.
You'll want to consider a landline, or hardwired, connection if you live in a very remote location that's not within cell tower reach. Otherwise, we wouldn't recommend it because it's the most susceptible to tampering. A burglar can simply cut the wires to your house and disconnect your entire security alarm system.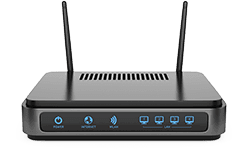 Broadband
Broadband monitoring uses an internet connection to notify the monitoring center of an emergency. This type of connection is much safer and faster than a landline, and it's less expensive than cellular communication. And with a broadband connection, you can add home automation features. The primary downside to broadband is its reliability. If your internet is down, your security system will be, too.
In most cases, you can pay a little more to have a landline connection back up your broadband connection, so you can add advanced technology and have a fail-safe security method.

Cellular
Cellular monitoring means your security alarm system uses a cellular uplink to communicate with the monitoring center. It's quickly becoming the new standard because it's the most reliable connection, and it's less susceptible to tampering. This type of connection is faster than landline and broadband, and it's the easiest to install because it doesn't require any wires. The only downside is that it's the most expensive, so if you decide to go with a plan that has cellular, expect to pay more money.
You'll notice that some alarm companies offer only 100%-cellular services. If you go with this option, make sure your location has cellular coverage.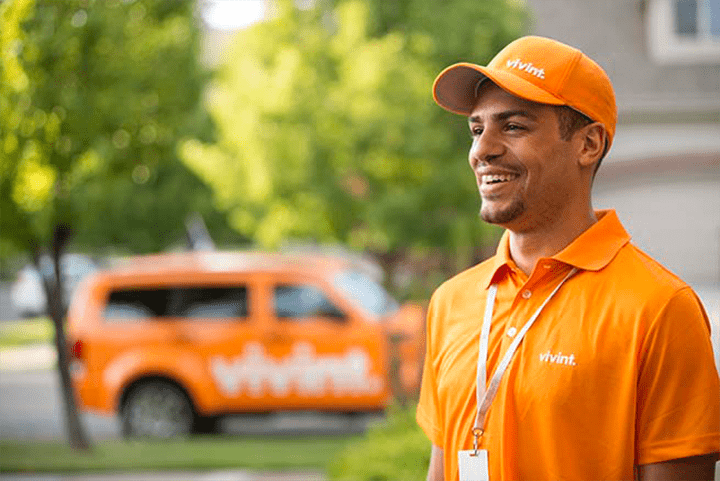 One of the most important things to consider when choosing a home alarm system is the installation process. Below, we've outlined the key differences between DIY and professional installation. Both methods have pros and cons; what you decide depends on your personal preferences and needs. For example, if you're in a remote location and need a landline connection, you'll likely have to go the professional installation route, but if you're a renter, you'll want to go with a cellular connection, which is easily installed.
One of the most important things to consider when choosing a home alarm system is the installation process.
DIY Installation
With DIY installation, you're in full control. You get to decide where the sensors and devices go and how to piece everything together. Most DIY installation systems are wireless and simple to install, taking anywhere from forty minutes to a couple of hours, so you shouldn't encounter any problems. And if you do get stuck, you can call support and have a technician walk you through the process. One of the best parts about DIY installations is that they're free, so you end up saving on up-front costs.
Professional Installation
If you decide on professional installation, get ready to sit back and relax. With professional installation, a technician takes care of the entire process. They'll assess your home's layout, place sensors and devices in optimal locations, and address any questions or problems. And you'll have the added assurance that everything was done right. The two things you'll want to consider with this type of installation are the fee associated with the service and the time it'll take. You might want to set a few hours to a day aside for your scheduled appointment.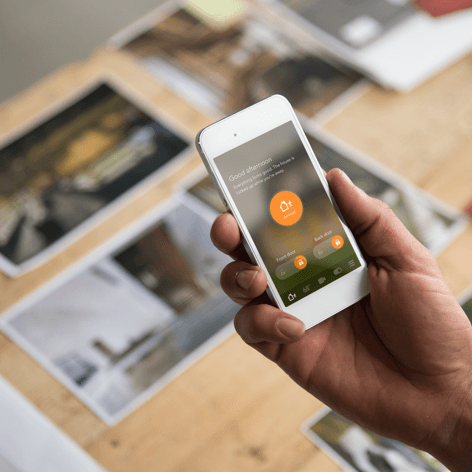 Technology
Making your home smart makes your life easier. Home automation features give you added convenience and control. You can do practically anything, including turning your lights on and off, locking and unlocking your doors, and adjusting the temperature with your smartphone, tablet, and computer. Most technologically advanced security systems will also connect with Nest, Alexa, and If This Then That (IFTTT) applications, among others, to give you even more control over your home.
If you want to add these types of features to your home, you'll have to purchase a higher-tier package. Or you can start with a basic plan and upgrade your package along the way. If you're thinking of upgrading in the long run, just make sure the security system you choose has all the capabilities you might want in the future so you don't have to switch providers.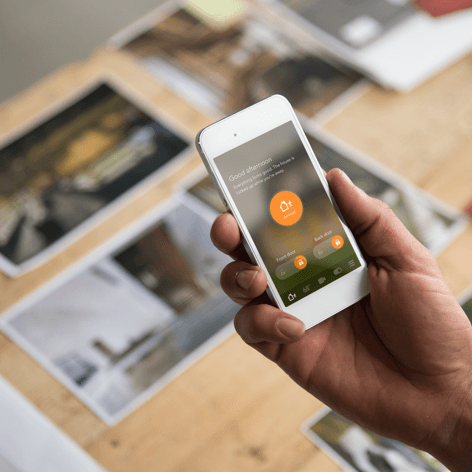 Great customer experience has the power to make us feel confident in a product or service. When you're looking at different security systems, pay attention to their customer service ratings. Check out sites like the Consumer Reports and Consumer Affairs to see what others say about the company. Once you have a general idea, get some firsthand experience by giving the company a call. Notice things like how detailed representatives are when answering questions, how patient they are on the phone, and how willing they are to find the information you need.
Having a security system is usually a long-term investment, so you want to feel comfortable with the company's customer service approach. And because the alarm system is such a critical part of your home's safety, you'll want to pick a company with attentive, knowledgeable, and caring representatives.
Check out sites like the Consumer Reports and Consumer Affairs to see what others say about the company. Once you have a general idea, get some firsthand experience by giving the company a call.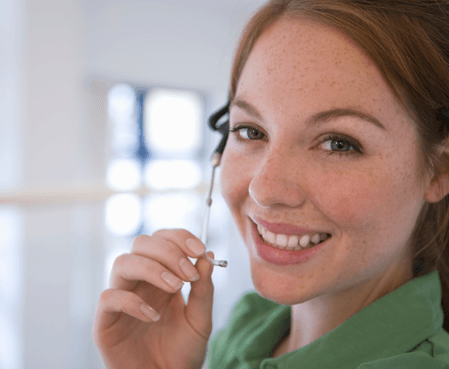 Package Features and Price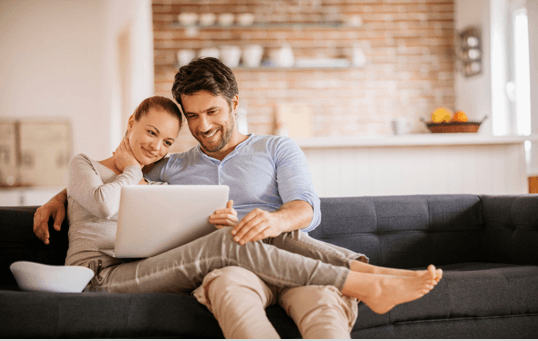 Price
Purchasing an alarm system is a big investment. When you're researching different pricing options, keep these five common fees in mind: the monthly fee, the activation fee, the service fee, the relocation fee, and the cancellation fee. These charges will vary based on the company and the package, so you may want to create a spreadsheet that tracks the differences across each brand.
There are also companies that let you lease or own your equipment: both options have their benefits, but it's another thing to factor into your decision. If you purchase the equipment, you can reuse it on your own or with another company, whereas if you lease it, it's usually a lower up-front cost because the equipment fee is rolled into your monthly payment.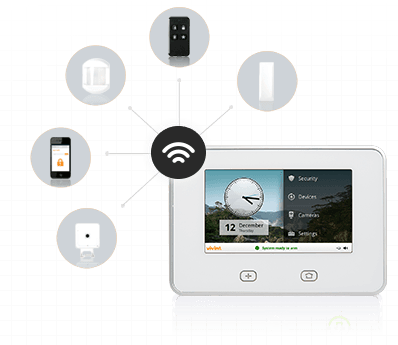 Package Features
Finding the right home security package depends on your needs. If you want basic alarm monitoring without the bells and whistles, then an intro package makes sense. You'll get the monitoring you need without the added expense of extra features. If you're looking for something middle of the road that allows you to check in on your home while you're away, then you'll need remote web and mobile access capabilities with email and text notifications. And to add home automation features, as well as stream live video, you'll want a package that is on the higher end.
The package you select will depend on your specific needs, and you should also consider what you might want in the future. Before making a final decision, take a look at what the company offers overall in terms of packages, in case you want to add or upgrade features over time.
Four Questions to Consider About Home Security
What Is the Advantage of Monitored Alarm Systems?
The main difference between monitored and unmonitored solutions is whether or not a monitoring station is alerted when an alarm is tripped. With unmonitored systems, you'll be notified if something happens, but you'll have to call the authorities for help. With monitored alarm systems, the monitoring station will notify you and the authorities when an alarm is tripped, so you can rest assured that help is on the way.
The main purpose of a home security alarm system is to keep you safe, and in a dangerous situation or an emergency, you might not have time to contact the police. The only advantage to an unmonitored system is that there's no monthly monitoring fee, but there are a lot of affordable options out there—and at the end of the day, it's a small price to pay for safety.
What Should You Look For in an Alarm System if You Own or Rent?
If you own a home, you'll have more flexibility when it comes to choosing an alarm system. You can go with a wired or wireless option, long or short contract, and pretty much anything else you can think of. There are really no limitations if you're a homeowner. You'll still want to consider what makes sense for your home, like how many sensors you need and what type of automation features you want to add. Either way, having a security system can help prevent robberies. According to the Alarm Industry Research and Educational Foundation, 83% of burglars try to determine if a house has an alarm system before attempting a burglary.1
On the other hand, if you're a renter, you'll be more limited in your choices. Drilling holes in the walls might not be allowed, so a broadband or cellular alarm system could be your best option. You'll also want to think about contract length. In most cases, there's a fee to move with your alarm system, so flexible pricing options might seem more appealing. Some companies do offer renter packages, but you'll have to look at the specifics to see if they work for your needs.
Can You Move with a Home Alarm System?
If you're planning a move, you can definitely take your security system with you. But it might cost you, depending on the company. Some companies will charge you a fee for reactivation and reinstalling equipment, and they might even restart your contract length. Others will offer moving programs that allow you to transfer your service for free. Make sure to read the fine print and ask a lot of questions before making a final decision.
Do I Need to Register My Home Alarm System?
Whether you need to register your alarm system depends on your state and county regulations; however, in most cases, it's a good idea to register your system with the police. You can give your local law enforcement department a call to see what the specifics are and if there's a fee to register your system. If you don't register your system, you run the risk of the police not responding to your residence, or you could be charged a fee.
2-Way Voice
This lets you speak to a monitoring center representative through your control panel from up to seventy-five feet away
24-Hour Monitoring
This is how many hours a day the monitoring stations monitor your home.
Sensors
These are devices that detect motion, break-ins, flooding, freezing, fire, and carbon monoxide.
Heat Sensor
This sensor detects the rapid increase of temperature so you know if there's a fire threat.
Flood Sensor
This is a sensor that detects water levels to ensure your home doesn't flood.
Freeze Sensor
This is a sensor that detects dangerously low temperature levels to help prevent pipes from freezing.
Glass Break Sensor
This is a sensor that detects the sound frequency of glass breaking so you'll know if your window breaks.
Door/Window Sensors
These sensors detect if a door or window is opened.
Remote Access
This feature lets you access your home alarm system through a smartphone or web-enabled device.
Carbon Monoxide (CO) Detector
This is a sensor that warns you if your house reaches a dangerous level of CO.
Wireless Monitoring
This is another term for cellular monitoring, where your security system uses an uplink connection to communicate with the monitoring center.
Personal Security Device
This is also known as a medical device. It's a small pendant with a button that you push in case of an emergency.
Relocation Guarantee
Some alarm companies offer relocation discounts or free services to accommodate customers who move.
Picking the Right Home Security System
Now that you know what to look for in a home security system, it's time to pick the one that fits your needs. At SafeWise, we've researched, compared, and selected the best security companies on the market. If you're ready to take the next step, check out our top five home security systems. We personally recommend every company on this list—each one is a great choice for protecting your family and home.
Ready to take the next step? Click over to any of the companies below for more information on the packages and pricing they offer. Most of the companies on our list offer a free trial, free equipment, or free installation—so there's something for just about everyone.