2018 Best Anti-Malware and Antivirus Software: Buyers Guide
The internet has created a whole new world, but along with the benefits of technology come challenges. Computer and mobile device users face myriad of threats from standard malware to ransomware, spyware, worms, and data-stealing Trojans. When it comes to the integrity of your data and your device, these threats are as scary as they sound.
Your standard PC comes equipped with basic protection, but it's not always up to the job. Windows Defender, for instance, catches only about 90% of potential threats after a full eight hours of screening.1 Most experts recommend installing a third-party antivirus software program that can provide increased protection. We've evaluated several of the most popular and dug into expert ratings and reviews to discover which software programs give you the best virus defense for your dollar.

Our Top Recommendations for Antivirus Software
Product
What We Love
Downsides
Where to find it
Inexpensive
Fast
Backed by 70-day guarantee
Easy to use
Award-winning
Best for banking
Lacking parental controls or password management
Packed with features
Best for Windows
Superior autoscans
Less adept at malware protection
Award-winning
Easy to use
Nonintrusive
Lacking in extra features
Things to Consider in Antivirus Software
Antivirus software is the muscle behind your machine that keeps threats at bay. While most PCs come equipped with basic software that addresses rudimentary malware, experts insist a more robust antivirus software is the best way to keep you and your family safe online.
Level of Protection
Most antivirus software has been tested in order to guarantee a certain amount of protection against threats. Ideally, you want a program this addresses not only viruses, but also malware, ransomware, spyware, adware, worms, and data-stealing Trojans.
Speed
While you want something robust that will address a wide range of issues, you also don't want to bog down your computer to the point that it affects functionality. Look for a program that is agile and light, taking up minimal disk space.
Interference
Much of the software that's out there does a fantastic job of blocking threats, but it's also annoying and meddlesome to constantly be harassed by warnings and alerts. The best antivirus programs are the ones that can address issues, but do so quietly in the background with minimal disruption to your online activities.
Additional Features
A few of the software programs we reviewed offered additional features that, while helpful, are not essential for the basic function of antivirus software. The following features may not protect your PC from malicious intent, but they could offer functionality depending on your online activities.
Password managers
Mobile protection
Safe banking and online shopping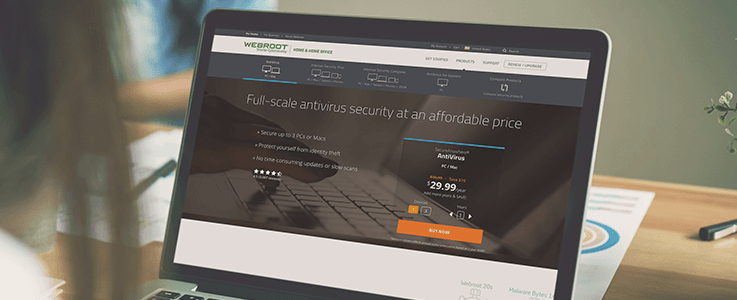 Webroot Antivirus
An Amazon favorite, Webroot garners tons of positive reviews for using minimal disk space while still providing maximum protection.
Inexpensive This is one of the least expensive software programs on our list, but also one of the highest ranked by customers—which goes to show that sometimes, you really can get more than you pay for.
Fast Webroot takes up a tiny bit of space, allowing it to address threats quickly with minimal disruption to your activities. It does this by utilizing a clever cloud security approach.
Backed by a 70-Day Guarantee This company stands behind its product and backs it with an extensive warranty. This approach earns plenty of kudos from customers, who give Webroot high marks for service.
Not Tested by Experts While the customer reviews are positive, this software has not been extensively tested by industry experts, so buyer beware. This is where that 70-day money-back guarantee can really provide some confidence.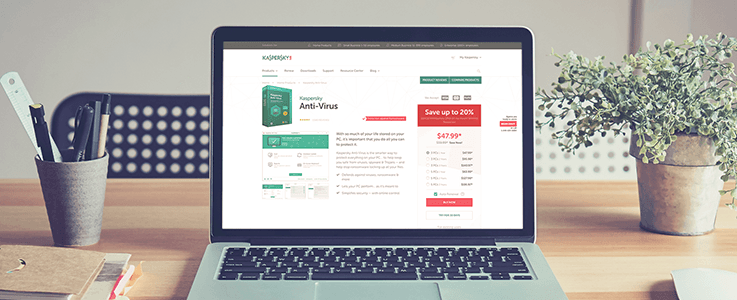 Kaspersky Antivirus
This software does just the basics, but it does them exceptionally well and has garnered plenty of industry praise for being a solid choice for antivirus protection.
Easy to Use Because Kaspersky focuses on just the basics, it manages to avoid complicating the user experience.
Award-Winning Kaspersky has been snagging industry awards for decades for its exceptional software that exceeds industry standards.
Best for Banking Additional features make this antivirus software one of the best for banking and online shopping protection.
Lacking Parental Controls or Password Management If you're looking for a software program that has tons of bells and whistles, this one isn't for you. The basic approach becomes a disadvantage when stacked up against some of the other programs on our list.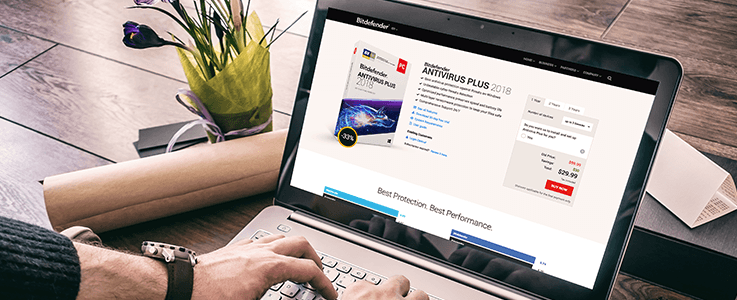 Bitdefender Antivirus Plus
Stacked with extras, this software program will impress you with its ability to fend off almost any viral threat or malware attack.
Packed with Features Ransomware and phishing attacks be gone. This software is prepared to protect your PC from myriad of threats.
Best for Windows Bitdefender focuses on integrating well and has intuitive features geared toward Windows.
Superior Autoscans This software program periodically scans and reports back about vulnerabilities in other software programs on your PC.
More expensive Along with all those fancy extras comes a larger price tag. Bitdefender will cost you a few extra bucks in comparison to other similar programs we recommend.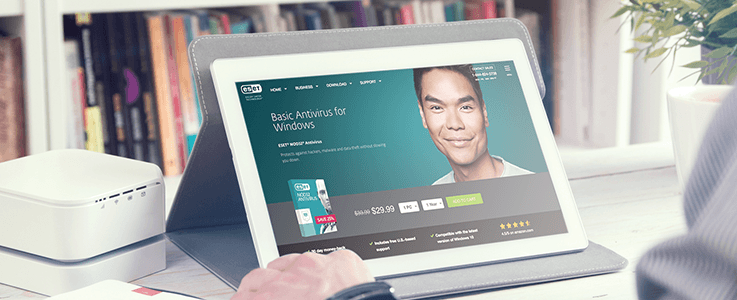 ESET NOD32 Antivirus
This easy-to-use program is quick and light, but it has less overall protection than other antivirus software.
Easy to Use Intuitive and minimalist, ESET focuses on an easy-to-understand interface and simplified user experience.
Fast ESET stays out of your way with a minimalist approach that means a faster functionality.
Small When it comes to antivirus, small means agile, and this program has it down to a science with a tiny footprint that won't take up much space on your hard drive.
Less Adept at Malware Protection While it is light, ESET loses some points for missing the mark on malware protection in a few expert industry tests.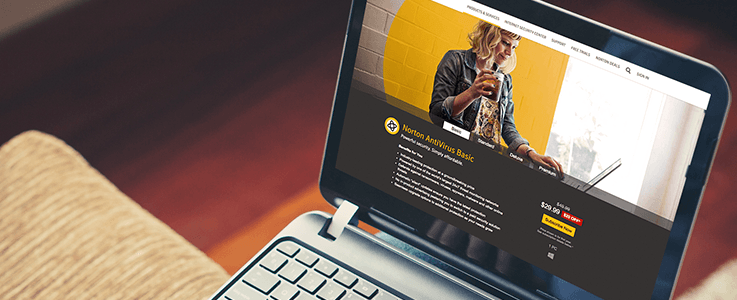 Norton Antivirus Basic
A brand name in antivirus protection, Norton nails it with an easy-to-use program that causes minimal impact on the function of your PC.
Award-Winning Norton has been a 37-time winner of PC Magazine's Best Antivirus Software award.
Easy to Use This software program wins points with both customers and industry experts for a satisfying, intuitive user experience.
Nonintrusive Norton focuses on causing minimal disruption, meaning gamers and others can avoid those obnoxious pop-ups that can spoil their flow.
Lacking in Extra Features Norton may be a brand name, but that reputation isn't built on a bevy of features in its basic software. If you want more, you'll have to pay for more.
Find Your Perfect Home Security System