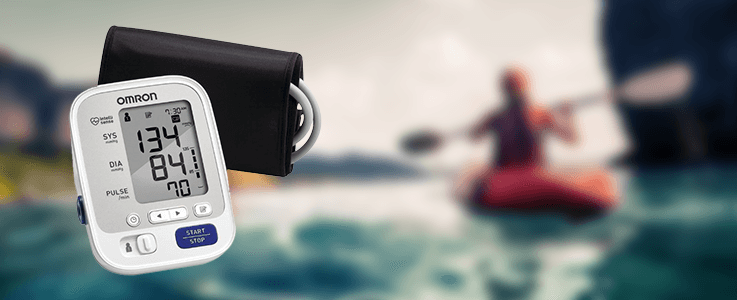 Omron 5 Series Upper Arm Blood Pressure Monitor
The Omron 5 Series is one of the most highly rated blood pressure monitors on the market. It has a 4.4 average star rating on Amazon, with more than 4,500 reviews. If you have loved ones who also need to monitor their blood pressure, then you'll like this monitor because it has a two-user mode that stores up to 100 readings with date and time stamps.
Two-User Mode This feature lets you have multiple user accounts, so your partner or other family member can use it as well.
Advanced Average The 5 Series gives an average result of three consecutive readings for increased accuracy.
Irregular Heartbeat Detector If your heartbeat is irregular, this monitor will warn you while you're measuring your blood pressure.
Limited Cuff Size for Smaller Arms The cuff tends to be on the bigger side, so if you have small arms, the blood pressure reading might not be as accurate.