Link Interactive Home Security Review
Customized security systems and shorter contracts help Link Interactive stand out
Link Interactive provides customizable home security at a reasonable price. The company offers perks like home automation and short contracts—twelve months instead of the usual thirty-six. But you won't get professional installation or pre-selected equipment packages, which may be too much hassle for some.
Link Interactive
Best for entry-level plan options
Good customer service
Home automation capability
Shorter contracts
Customized security systems
About Link Interactive Home Security
Unlike most other home security companies, Link Interactive offers 12-month contracts and a 30-day risk-free trial. You can also get a fairly comprehensive entry-level package that includes home automation—a feature most other security companies save for top-tier packages. Link Interactive also specializes in customized security systems, which means you get to choose exactly the kind of protection you want.
Some of the downsides to Link Interactive are higher monitoring service costs and early termination fees. But the good news is you don't have to be locked in for three years, which is the typical length of a home security contract. And although customization is nice, it can be overwhelming for some customers, making it harder to make a final decision.
Bottom line: If you're not ready to make a three-year commitment and like the freedom that comes with customization, then Link Interactive may be the right home security choice for you.
Learn More About Our Rating Criteria
Read Customer Reviews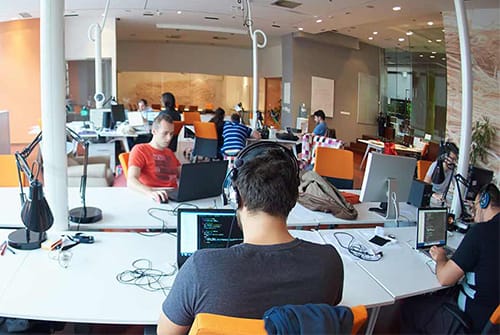 Link Interactive Prices and Packages
Gold

Elite

Monthly Price

$39.99

$44.99

Installation Type

DIY

DIY

Connection

Cellular

Cellular

Warranty

3 years

3 years

Professional Monitoring

Yes

Yes

Video Monitoring

No

Live video streaming

Video recording

Alarms

Fire

CO2

Intrusion

Fire

CO2

Intrusion

Sensors

Up to 48

Extreme temperature

Up to 48

Extreme temperature

Home Automation

Yes

Yes

Mobile Access + Alerts

Yes

Yes

Security Cameras

None

Nightvision

HD

Motion-activated
How Link Interactive Security Stacks Up
Price and Contract
Link Interactive offers 12-, 24-, and 36-month contracts, depending on whether you opt to purchase your equipment upfront or pay over time. Buying security equipment outrights gives you shorter contract options. While it's nice to avoid lengthy contracts, Link Interactive has pricey monthly monitoring fees. And if you do need to cancel your plan early, be prepared to pay 75% of the remaining balance.
Pros
30-Day Risk-Free Trial


This is one of the only home security companies to offer a money-back guarantee. You can try Link Interactive out for a full month, and if you don't like the service or equipment, you can get your money back with no repercussions.
Cons
High Monthly Monitoring Fees


Link Interactive isn't the most expensive when it comes to monthly monitoring fees, but they rank in the top three among our best home security systems. Link Interactive's most basic package starts at $30.99 per month, and includes central station monitoring and a 100% cellular connection. For five dollars more per month you get extras like home automation, text alerts, and Crash & Smash protection.
Tech and Equipment
Link Interactive offers current equipment and provides more sensors in its packages than other companies. You also get smoke and carbon monoxide alarms in every package. But keep in mind that you don't have to go with one of the packages—you can customize a system to meet your security needs.
Pros
Lots of Sensors


You get up to 48 sensors if you choose one of Link Interactive's pre-arranged packages. That can include motion sensors, door and window sensors, glass break sensors, image sensors, tilt sensors, and extreme temperature sensors.

Hourly System Checks


Link Interactive security systems run a self-check every hour to make sure that everything is working like it should. You can also use the mobile app to ensure your system is working properly or to check for equipment failure.

100% Cellular


With Link Interactive, your security system connection is 100% cellular. While that means you don't have landline or broadband options, it also means you'll have the most reliable connection available. Because cellular doesn't rely on the internet, your system won't go offline when your Wi-Fi network goes down—plus, your system won't be as vulnerable to hacking.
Cons
Too Many Choices


Link Interactive is one of the most customizable security systems available, especially because you can use equipment from other companies. But all of those choices can make it difficult for customers to make a purchasing decision, and many people face frustration when they try to add third-party equipment to the system.
If you like the idea of total customization and don't mind spending some time on the phone with tech support, then Link Interactive is a good choice. If you like things to be more straightforward, you could end up overwhelmed.

Upgrade for Video Monitoring


Video monitoring is one of the most helpful and popular features of a security system. Link Interactive doesn't force a lot of upgrades, but this is one that we wish was included in every package. The good news is that it's only about $5 per month to add this service, so that may still be affordable for many customers.
Home Automation
Unlike other home security companies, Link Interactive includes home automation capabilities in every package. If smart home integration is important to you, Link Interactive makes it easy to automate your alarm system and pair it with other smart technology.
Pros
Z-Wave Compatibility


Link Interactive home security supports Z-Wave technology. That means its systems are compatible with a wide number of smart home devices, like Z-Wave thermostats, lightbulbs, and door locks.

Works with Popular Home Automation Brands


If you already have some smart products, there's a good chance you can connect them to a Link Interactive security system. Link Interactive works with Amazon Alexa, Nest products, Apple TV, and Google Home, so you can add voice control and other convenient features to your smart home setup.
Cons
Doesn't Work with All Smart Devices


We have to admit that Link Interactive does a good job when it comes to home automation, but because it only works with Z-Wave technology, there are some common smart gadgets that are left in the cold. It doesn't work with Ecobee and WeMo devices or those that use Zigbee, Bluetooth, or Wi-Fi.
Customer Service
Link Interactive does a good job of taking care of customers. The company boasts positive customer reviews, great industry ratings, and a reputation for quick, friendly customer service.
Pros
Good Ratings and Reviews


The BBB has given Link Interactive a grade of "A+," and the company has 4.5 stars on Yelp. In fact, we were hard-pressed to find any rating of this company that is below 4 stars—Angie's List and Consumer Affairs also give Link Interactive 4.5 stars or higher. Customers specifically rave about how helpful and responsive the company and its representatives are.

Customer-Friendly Policies


The 30-day money-back guarantee and 2-year equipment warranty definitely put customers first. We also like that you have contract options shorter than 36-months. But Link Interactive loses points for its 100% termination fee schedule.

Responsive Tech Support and Customer Service


These are two areas where customers pour on the praise for Link Interactive. Customers report prompt, friendly assistance—from help with technical issues to help with billing and payments. Reviews repeatedly note how patient tech support is and how customer service representatives make customers feel valued.
Cons
Better Installation Instructions


Several customers complain about the instructions for DIY installation. Enough people found them confusing for us to take note. Although many customers report satisfaction with tech support when they call for help, we'd like to see Link Interactive take a look at the instructions and improve the clarity to reduce the number of customers that need to call in during installation.
Installation
Some security companies charge as much as $300 for installation. Because you install Link Interactive's equipment yourself, there is no fee. Best of all, the company also offers free expert tech support to help you with setup.
Pros
Free Installation


The best part of installing your security system on your own is saving cash. You don't have to worry about any extra costs with Link Interactive's DIY installation.

Helpful Tech Support


Link Interactive has tech support agents available and ready to help you get through any snags in the DIY install process. Live chat and email are available, as well as phone support.
Cons
Limited Customer Service Hours


Even though Link Interactive delivers responsive tech support, the company doesn't offer 24/7 customer service. You can reach an agent Monday through Friday between 6:00 a.m. and 9:00 p.m. (MST) and Saturdays from 9:00 a.m. until 6:00 p.m. But there's no help available overnight or on Sundays.

*Update: SafeWise learned that in response to customer input and needs, Link Interactive has added on-call customer service reps that are available overnight, weekends, and holidays.

Confusing Instructions


We mentioned this earlier, but it bears repeating. The key to DIY installation is simplicity. But Link Interactive provides confusing instructions that leave customers frustrated and reaching out for help.
Link Interactive FAQs
Is Link Interactive worth the price?
Link Interactive doesn't have a package below $30 per month, which might price it out of some budgets. But you do get a lot for your money with this security company. All packages include a control panel, home automation, mobile access and alerts, fire and CO2 monitoring, and up to 48 sensors.
Does Link Interactive home security work for renters?
Thanks to its more flexible contract options, Link Interactive can be a good choice for renters. Most rental leases are for 12 months, so it's nice that Link Interactive offers a 12-month contract. You can also move with a Link Interactive system without incurring any fees. Plus all equipment is wireless, which means you won't have to put any holes in the wall to integrate with your rental's wiring.
What happens if I cancel my contract early?
If you terminate your contract before it's complete, you'll have to pony up 75% of the remaining balance of your contract.
View All Link Interactive FAQs
Link Interactive Equipment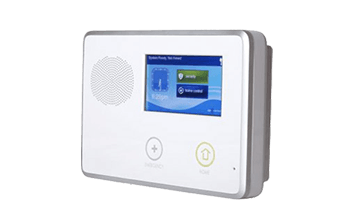 Go! Control Panel and Cell Module
This 7-inch touch screen base station is easy to use and gives you one-touch control to arm and disarm your system.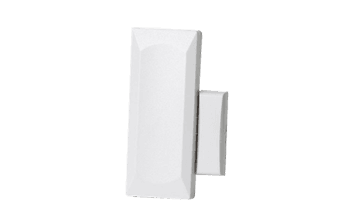 Pet-Friendly Motion Sensors
Pets under 40 pounds will pass by these motion sensors unnoticed, minimizing false alarms.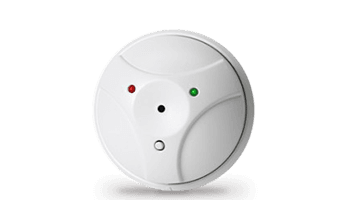 Glass Break Sensor
This is a wireless sensor that detects the sound of breaking glass up to 360 degrees and 15 feet away.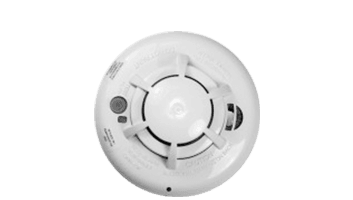 Smoke/Heat/Freeze Sensor
This all-in-one sensor keeps tabs on extreme heat and cold as well as smoke.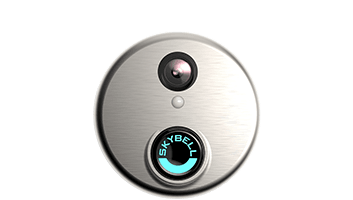 SkyBell Doorbell Camera
You can see who's at the door from anywhere with this Wi-Fi doorbell. It can also be integrated with the smart lock offered by Link Interactive.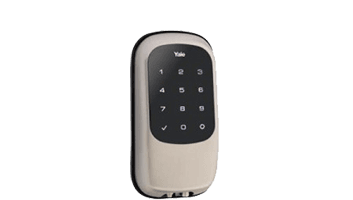 Yale Real Living™ Key Free Touchscreen Deadbolt
This smart lock uses a touchscreen and code for entry, making keys obsolete.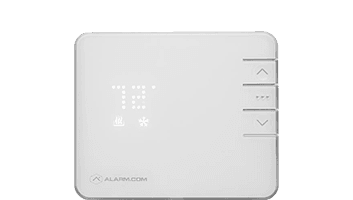 2GIG Smart Thermostat
This smart thermostat can be controlled from the Link Interactive app and helps improve your home's energy efficiency.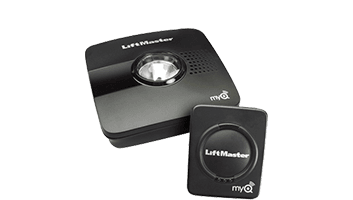 Universal Garage Door Kit
This device lets you open, close, and check on your garage door from anywhere, but you need to have a garage door that was made after 1992.
The Bottom Line
Link Interactive is a good match for DIY people looking for moderately-priced home security that includes top-tier perks like home automation. But if you just want to pick a package and skip the hassle of setting up the system on your own, this might be a turnoff.
Pros
Fully customizable
Home automation included in all packages
Shorter contracts available
30-day money-back guarantee
Good customer service
Cons
Upgrade required for video monitoring
No professional installation
Steep termination fees
Link Interactive Customer Reviews
Awesome Service And Equipment
This basic security system is awesome. I also got cameras and automation. They helped me set up my system from day one. Everything is in and working smoothly. Great to be able to check on things when I'm traveling. Link is a 5 star company for sure.
Brian E. from Denver, CO |
August 06, 2016
Was this review helpful?
No one has rated this review
Amazing Customer Support
I had ADT four years. I made the switch to Link earlier this year. Not only did I save money but the customer support has been second to none. I never wait I hold and the chat is super easy to get small questions answered. I recommend them.
Monroe C. from Fairfield, CA |
June 15, 2016
Was this review helpful?
No one has rated this review
How We Evaluated Link Interactive
We listened to customer feedback, researched Link Interactive policies and services, and tested Link Interactive products. We also compared Link Interactive's offerings to other home security companies to see how they measured up to the competition. To find out more about how we evaluate security companies, visit our Rankings and Reviews page.