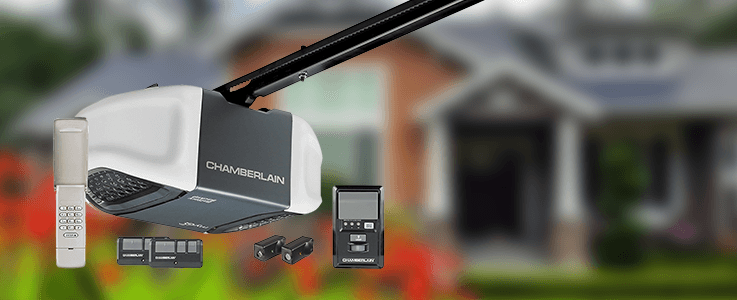 Chamberlain WD962KEV
The Chamberlain WD962KEV is one of the best garage door openers on the market, combining power, performance, and convenience in one great package.
Backup Battery will work in the event of a power outage, so your cars or other valuables aren't stuck in your garage until the power comes back on.
Powerful Performance With 3/4 horsepower, it can handle a heavier door, including standard and double-wide wooden doors.
Belt Driver It's extremely quiet, which is handy if your garage is attached to your home. This makes the Chamberlain ideal for folks who are light sleepers, graveyard-shift workers, or those with young families. You and others can sleep soundly—even if other family members are coming and going.
Confusing Installation It's supposed to be a DIY installation with step-by-step directions, but a lot of customers have complained that the installation process can be confusing and takes anywhere from eight hours to an entire day.