Protect America Home Security Review
Locked-in rates and lower monthly costs make Protect America a budget-friendly home security choice
Protect America
Best for your budget
Budget-friendly starter plan
Locked-in monthly rates
Lifetime equipment warranty
About Protect America Home Security
You can get monitored home security from Protect America for less than most other security companies, and you won't run into any hidden fees. You can even lock in your monthly rate so you don't need to worry about unexpected increases.But the company's
most affordable packages
require a landline connection and don't come with the mobile app. When you upgrade to a broadband or cellular connection, you get perks like mobile alerts and home automation integration.Protect America has some nice customer-first policies, including a thirty-day money-back guarantee and a lifetime equipment warranty. Plus, that equipment is made by GE, so you know you're getting quality products.
Bottom Line:
For basic monitored home security that trades out the frills for lower monthly rates, Protect America is a good choice. But if you're looking for extras like mobile access, smart home control, and fire and CO2 monitoring, you'll have to pay up, which makes Protect America less budget-friendly. Learn More About Our Rating Criteria Read Customer Reviews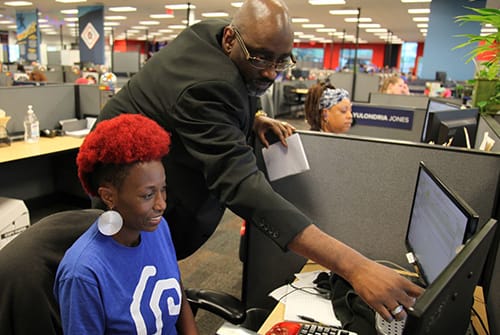 Price and Contract Learn More
Tech and Equipment Learn More
Home Automation Learn More
Customer Service Learn More
Installation Learn More
Protect America Prices and Packages
Protect America SAFE Packages
These packages come with the same connection options, installation types, and warranties as Protect America's other package offerings. All packages also include the Simon XT Control Panel, one motion detector, battery backup, three window decals, and one yard sign.
| | | | | | |
| --- | --- | --- | --- | --- | --- |
| | Safe Fire | Safe Video | Safe Fire+Video | Safe Doorbell | Safe August Exclusive |
| Upfront Costs | $99 | $99 | $99 | 129 | $129 |
| Monthly Monitoring | $49.99 | $49.99 | $49.99 | $49.99 | $49.99 |
| Door and Window Sensors | 5 | 5 | 5 | 5 | 5 |
| Smoke Detectors | 2 | None | 2 | None | None |
| Indoor Camera | No | Yes | Yes | No | No |
| Doorbell Camera | No | No | No | Yes | No |
| Amazon Echo Dot | No | Yes | Yes | No | No |
| August Smart Lock | No | No | No | No | Yes |
| Additional Sensors | $9.99 each | $9.99 each | $9.99 each | $9.99 each | $9.99 each |
How Protect America Security Stacks Up
Price and Contract
You can get Protect America security for less than many other security companies, but you get what you pay for. The lowest-priced packages come with limited features and work only with a landline. But if all you need is basic home security, this is a good place to start.
Pros
Affordable Entry-Level Plan

Protect America has an entry-level plan that starts at $19.99 per month, which is one of the cheapest monitoring plans available from any home security company. But that price comes with limitations—it's only available if you have a landline and there's no video monitoring. And if you want fire and carbon monoxide alarms or mobile access, you'll need to upgrade.

Lifetime Equipment Warranty

This is the only security company we've found that offers a lifetime guarantee on equipment. All you need to do if something breaks down or stops working properly is give Protect America a call, and faulty items will be swapped out for new ones.

Locked-In Rates

Protect America locks in your monthly rate at the time of signing for as long as you're a customer. But if you interrupt your service for any reason, you risk losing that price.
Cons
Too Many Upgrades Required

All of Protect America's plans require upgrades to get smoke detectors and carbon monoxide protection included. Those alarms are so important to home safety that we would like to see this company add those to its lower-tier plans.Security cameras, video monitoring, and mobile access also require a connection upgrade to broadband or cellular, which makes Protect America's prices much higher than they first appear.

Long Contracts

Protect America requires you to sign a thirty-six-month contract, which is standard in the industry but a big commitment for customers. And if you opt out of your contract early, you'll be stuck paying the full balance left on the remainder of your contract.
Tech and Equipment
Protect America's equipment is made by GE, which gives customers a degree of confidence in the quality and function. Plus all equipment—from motion detectors to window sensors—comes with a lifetime guarantee, so you won't have to worry about shelling out extra cash if a component stops working. Protect America also offers all the latest technical advances, but you need to upgrade to get them.
Pros
100% Wireless Security Systems

Protect America's home security equipment is 100% wireless, which means no drilling into walls or tapping into your home's electrical system to install your control panel and other components. It also makes it easy to move with your security system, whether you're a homeowner or a renter. (Note that the landline plans may require some drilling to tap into the phone line, but all equipment is still wireless.)

Three Monitoring Options

You can choose from landline, broadband, or cellular monitoring. It's these choices that let Protect America offer a low-priced starter plan. Monitoring that uses a landline is less expensive, but it also comes with some technical and security limitations (like wires that can be cut). If you want access to all the perks, select broadband or cellular.

GPS Tracking

This feature isn't always available from security companies. Protect America's GPS tracking extends your alarm system to your car. You can track and find your vehicle in real time, and if you have teen drivers in the home, you'll get instant alerts if they're speeding.
Cons
Important Features Not Included

It's great to have lower monthly monitoring fees, but Protect America skimps on the equipment included in its packages. You have to pay for add-ons or upgrade to a SAFE package if you want smoke and carbon monoxide monitoring, security cameras, smart locks, mobile access and alerts, or video monitoring. While this is standard practice in the home security arena, Protect America's package setup is restrictive and can be confusing at first glance.
Home Automation
Protect America offers home automation, but you need to upgrade to get it. Although its equipment is Z-Wave compatible, this company keeps its smart home choices slim—it's not compatible with popular brands like Nest, Ecobee, or Google Home.
Pros
Works with Amazon Alexa

If you love voice control, then you'll be glad to know that Protect America works with Alexa—and you even get an Echo Dot included with two of the SAFE package options. With an Amazon Echo device, you can add the Protect America skill to enable voice control over any Z-Wave devices that are part of your home security system. You can also arm or disarm the system with the sound of your voice.

Compatible with Z-Wave Devices

Because Z-Wave technology is one of the most popular home automation protocols, Protect America home security is compatible with a wide array of smart devices. You can add things like smart locks, smart outlets, and smart lightbulbs. Best of all, if a smart product (like a thermostat) doesn't come with your security package, you should be able to add it as long as it uses Z-Wave.
Cons
Only Available with Broadband and Cellular Plans

It's not uncommon for security companies to save home automation for top-tier packages, so Protect America isn't doing anything unusual. But we'd like to see a smaller jump from landline prices to broadband. Right now you'll pay almost double if you upgrade from the Copper Plan.
Customer Service
Protect America hasn't always had rave reviews in regard to customer service—the company has just two stars on Yelp. But Protect America does appear to make changes based on customer feedback, as evidenced by a four-and-a-half star rating from SafeWise readers.
Pros
Customer-First Policies

This security company has a number of policies that do right by customers, and we've already mentioned them multiple times in this review. However, they're so good, we decided to include them again. The lifetime equipment warranty and locked-in monthly rates are two features that you'll only find with Protect America.

15-Day Money-Back Guarantee

Committing to a three-year contract is tough, so it's nice that Protect America gives customers a couple weeks to test out the system before they're locked in.

Fast Response Times

Whether it's responding to a customer service request or a triggered alarm, SafeWise readers laud how quickly Protect America gets things taken care of. Customer service reps who are patient, friendly, and helpful only augment that peace of mind.
Cons
Pushy Sales

One of the biggest complaints we've seen from customers is about high-pressure salespeople that seem willing to say whatever is needed to seal the deal. Although we haven't personally experienced this, there's enough buzz around this topic that we wanted to address it. We'd like to see Protect America apply the same customer-first approach to sales as it does to many of its policies.
Installation
Protect America gives you options when it comes to installation. You can choose DIY installation or have a professional get the job done. But pro installation does come with an extra fee, so it may come down to how tech-savvy you are and whether or not the convenience of professional installation is worth it. And we've learned that pro install may not be available in every area.
Pros
Installation Options

You're not stuck with one choice when it comes to installing your Protect America home security system. The company offers professional installation by trained technicians, or you can choose a simple DIY setup, which saves you from extra expenses.
Cons
Professional Installation Fee

It's nice to have professional installation available—especially if you don't want to worry about the technical aspects. But be prepared to pay an extra $199 for the convenience.

Limited Availability

While Protect America does tout a pro installation option, we found out that it can be hard to get depending on where you live. So if your heart is set on professional installation, find out how easy it is to schedule in your area before you order your system.
Protect America FAQs
Is Protect America worth the price?
Protect America is one of the most affordable home security companies. Because it utilizes a landline connection for entry-level plans, it's easier to keep costs low. We calculated the total cost (minus taxes and fees) of a three-year contract based on Protect America's $19.99 per month Copper Plan. Over the lifetime of the contract, the cost works out to less than $6 per week. Because the average loss from a break-in is around $2,300, we think that price is definitely worth it to thwart a burglar.
What is the difference between landline, broadband, and cellular?
Landline connections use a hardwired phone line to connect the security system to the monitoring center. This is the oldest and most affordable connection available. The biggest weakness of a landline connection is the possibility of a criminal cutting the line to disable the system.Broadband connections use the internet to connect to a monitoring center. These connections are faster but come with a higher price tag. There is less likelihood of tampering with a broadband connection, but there are still wires involved (your Wi-Fi router) and hacking could be another potential threat.Cellular connections are considered the most reliable and tamper-proof. They use a cellular uplink and cell towers to communicate with the monitoring center. These connections remain in place if the internet goes down, and there's no risk of wires being cut. But again, you will pay more for a cellular connection.
Is DIY installation my only option?
No. You can choose either DIY or professional installation. Professional installation costs $199. But you can save that money if you decide to install the system yourself. For DIY installation, Protect America provides detailed instructions and tech support if you run into problems.
Does Protect America home security work for renters?
Because Protect America's control panel and other equipment is 100% wireless, you can install it in an apartment without causing any damage to the walls. The only downside is the three-year contract, which means if you move to a new apartment, you'll need to uninstall the system and reinstall it in your new place.
What happens if I cancel my contract early?
Protect America requires you to pay 100% of the remaining balance on your contract if you cancel early.
Do I own my Protect America equipment?
With Protect America, you own the equipment from day one. The equipment cost is included in your monthly monitoring service fee, so you don't need to come up with a big chunk of change upfront.
Protect America Equipment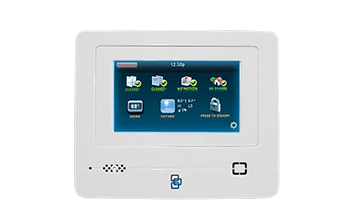 Touchscreen Control Panel
This is your in-home monitoring station. You get a large display with a color LCD touchscreen that features user-friendly icons to arm, disarm, and check the status of your home security system.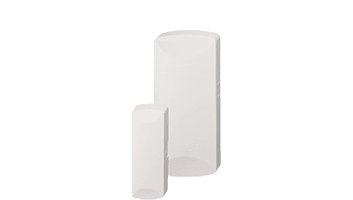 Window and Door Sensors
These small, wireless sensors come with a five-year battery life and let you know when doors or windows are opened.
Motion Detectors
These devices detect movement over a range of twenty-five feet and are pet-friendly up to forty pounds.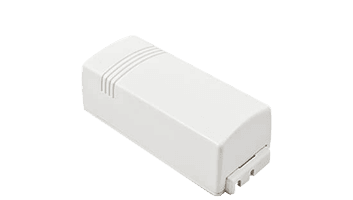 Garage Door Sensor
Get instant notification whenever someone tries to open the garage door.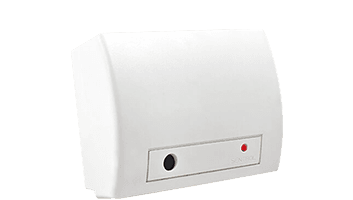 Glass Break Sensor
With this sensor in place, you'll be alerted if someone breaks a window.
Wireless IP Camera
This camera lets you access, view, and download stored video using the Protect America app.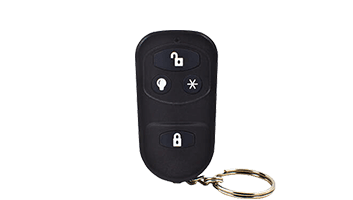 Keychain Remote
You can arm or disarm your system, or use the panic button with this convenient, pocket-sized remote.
Outdoor Video Camera
Keep an eye on the exterior of your home with infrared night vision and 30-second video clips whenever the alarm is activated or the system is armed or disarmed.
The Bottom Line
If you want basic home security that won't break the bank, Protect America is a logical choice. This company offers some of the lowest monthly monitoring rates out there, but those rates are just for landline connections. If you go with the most affordable plan, you won't have access to the mobile app, home automation, video monitoring, or fire and CO2 protection.
Pros
Affordable monthly rates for landline connection
Lifetime equipment guarantee
Fifteen-day money-back guarantee
No rate increases
DIY or professional installation
Cons
Big price for broadband or cellular monitoring
Steep termination fees
Long contracts
Lots of upgrades required
Protect America Customer Reviews
Very Bad Customer Service And Cheap Company To Suck Money
Very bad service they never cancel service and they will transfer department to department to cancel service and they are unavailable on weekend.. money sucking cheap company never ever sign contract without reading multiple time if you have to go with them.
John S. from Sayreville , NJ |
September 16, 2017
Was this review helpful?
No one has rated this review
Great Company!
We been with protect amErica for over 9 years. No problem at all. Customer service is excellent and very knowledgeable. They never rush to answer any questions, I have nothing but positive things to say about protect america. Very reliable if my alarm sounds they are calling in 5 seconds to check on us. Highly recommend.
Veronica M. from Bella Vista , AR |
February 13, 2017
Was this review helpful?
No one has rated this review
Safer Than Ever
I would highly recommend Protect America. It is affordable, easy to install yourself and support people are awesome! The system works great, looks nice, and makes us feel safe.
Victor E. from North Versailles, PA |
August 04, 2016
Was this review helpful?
2/2 people found this review helpful
My System
Excellent customer service
George G. from Freeport, NY |
August 04, 2016
Was this review helpful?
1/1 people found this review helpful
Protect America
Great customer service. So far have had it for a couple months and love it!
Mike P. from San Antonio, TX |
June 15, 2016
Was this review helpful?
No one has rated this review
I Would Recommend Protect America
I switched from ADT to protect America. Pricing was better here. So far I had a very good experience. It's has been little over a year since am the customer. I would definitely recommend the product. I always had good experience with their customer service. They are prompt and ready to help patiently. Last time when we had tornadoes in our area, my panel was fried due to high voltage. The replacement keypad was provided within a week. As always installation was a breeze. Also like the wireless sensors so it's great for houses with no pre wired security system. Like other competitors they do come with contract. So make sure you are prepared for that duration commitment prior to signing with them.
Hithesh U. from Dallas, TX |
June 08, 2016
Was this review helpful?
1/1 people found this review helpful
Great Alarm System!
Thank you protect America! I would recommend this system to everyone.
Zachary W. from Austin, TX |
November 18, 2015
Was this review helpful?
12/13 people found this review helpful
Great So Far
Just signed up…awesome customer service so far
Seth P. from Moosup , CT |
August 21, 2014
Was this review helpful?
14/16 people found this review helpful
Nca
Great services! Great prices! No contract. Professional employees and always quick to respond. Love them!
Lindsey L. from Nashville, TN |
June 06, 2014
Was this review helpful?
18/20 people found this review helpful
Protect America
I used Protect America for several years for home security. I was very pleased with their service.
Myra R. from Bastrop, LA |
May 28, 2014
Was this review helpful?
16/19 people found this review helpful
Happy With Protect America
I had Protect America for about 10 yrs and they have always been helpful whenever I needed help. So far so good.
Richard B. from Harrisburg, IL |
April 06, 2014
Was this review helpful?
23/24 people found this review helpful
Feeling More Secure
My security system, Protect America, was recommended by my mortgage company. I was very reluctant to purchase a security alarm system. But, after all of the recent break-ins and rise in drug issues in my small town, my husband and I chose to get this one. We are so happy with it. I forgot it was on the day after we installed it, and I soon heard the alarm go off and my phone rang. I gave the wrong password and I soon had a sherrif's deputy at my door. Then I had another phone call from the security alarm system. I learned in a hurry to disarm the system before I let the dogs out!
Laura G. from Coshocton, OH |
January 07, 2014
Was this review helpful?
31/31 people found this review helpful
Great System, Great Company!
I liked that I was able to save almost $200 by going with a system that allowed DIY install. It was super easy to set up and I didn't have any issues getting it connected. So far, I haven't had any issues. It's been nice having mobile access and the security cameras are definitely a addition that I recommend.
Brenda H. from Boston, MA |
May 08, 2013
Was this review helpful?
26/26 people found this review helpful
How We Evaluated Protect America
To review Protect America, we conducted thorough research into its services and policies, evaluated equipment, and listened to customer feedback. We also lined up Protect America's offerings next to other industry leaders to see how they stacked up to the competition. Get more details about how we evaluate home security companies on our
Rankings and Reviews page
.